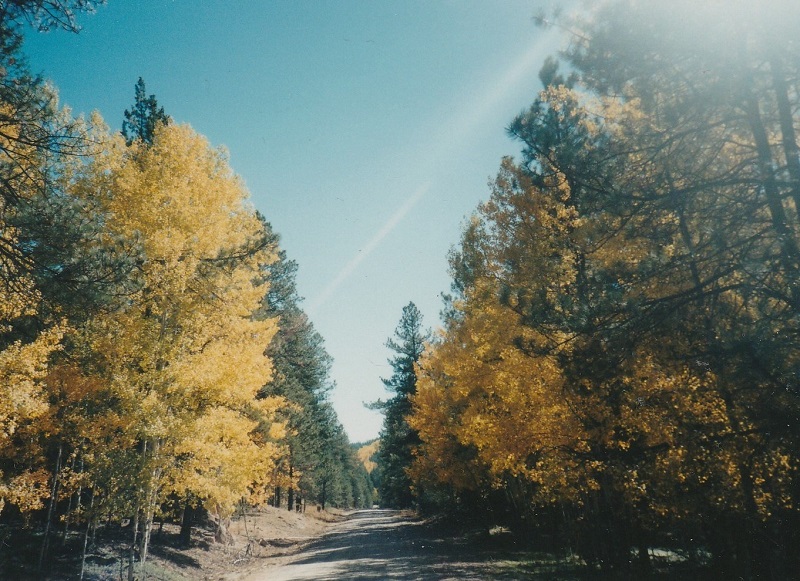 New Mexico is home to five national forests, one of which is the Santa Fe National Forest (SFNF). Each national forest is divided into districts, and the SFNF has five districts: Jemez, Cuba, Espanola, Coyote and Pecos/Las Vegas.  Most of the area we cover in Jemez Valley History is surrounded by the Jemez District, which has offices in Jemez Springs; a small section on the west is part of the Cuba District.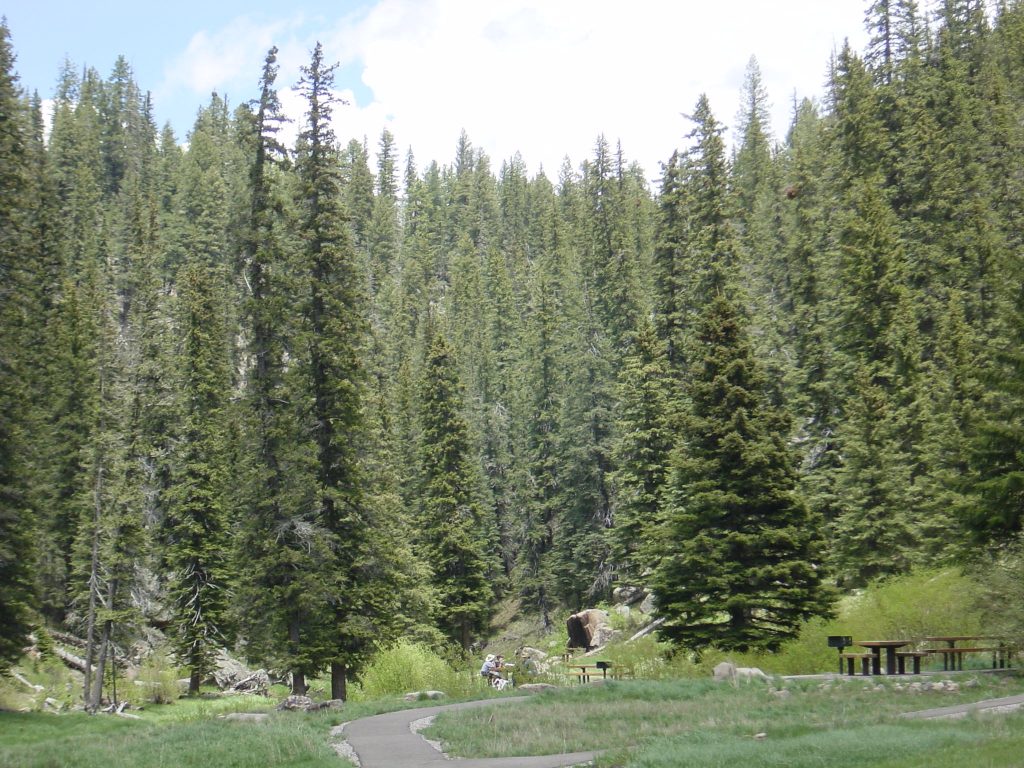 The Jemez Forest Preserve was established in 1905 with 1,237,205 acres that was not part of the Canon de San Diego Land Grant. In 1907, it was renamed the Jemez National Forest. Then, in 1915, it merged with the Pecos National Forest and became the Santa Fe National Forest. The first ranger station in Jemez Springs is now one of several structures that make up Forest Service housing on Smoky Bear Lane, directly south of the Jemez Historic Site.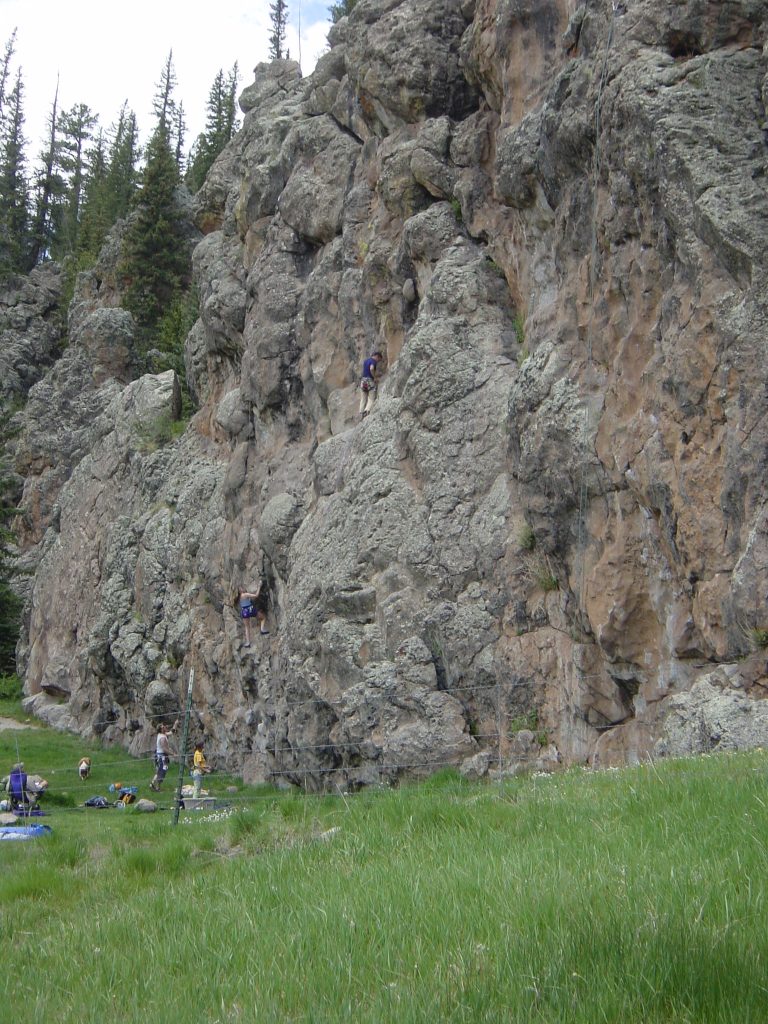 The Valles Caldera National Preserve is surrounded by national forest land. The Village of Jemez Springs is said to be the only town in the nation completely surrounded by national forest. Recreation use continues to increase as people come from near and far to fish, hunt, camp, hike, picnic, rock climb, ski and snowshoe or just take a pleasant Sunday afternoon drive. The numbers of visitors visiting the Jemez District has steadily grown in recent years, requiring some limitations on vehicle travel and camping. Nevertheless, many local residents depend, as they have for generations, on the forest for cattle grazing, fuel wood gathering, hunting and fishing. For details on resources, travel restrictions, and recreation use, go to https://www.fs.usda.gov/main/santafe/about-forest.